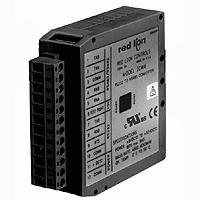 Specifications:
The ICM4 Serial Converter Module provides the capability of interfacing equipment with RS-485 serial communications to equipment with RS-232 communications. Data format of the RS-232 and RS-485 equipment must be the same.
LED Indication for RXD,TXD, and Power
Half Duplex (RS-485) and Full Duplex (RS422)
9 to 32 VDC Power 
Please see data sheet for available accessories.
Online purchasing is not available in this region. Please click here to locate a Red Lion distributor in your area.
This product is currently unavailable for online purchase. Please contact Customer Service at +1 (717) 767-6511 or customer.service@redlion.net for more information.