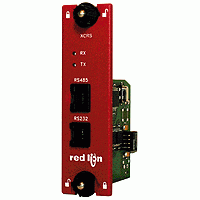 Specifications:
For use with Data Station Plus and Enhanced Modular Controller (will add additional serial capability)
Configured using Crimson® Software (Version 2.0 or later)
Isolated RS-232 and RS-485 Multiplexed Ports Capable of Communicating with RS-232, RS422, RS-485 and DH485 Devices at up to 115,200 Baud
Easy Installation
Document Downloads:
Product Manual
Data Sheet
Online purchasing is not available in this region. Please click here to locate a Red Lion distributor in your area.
This product is currently unavailable for online purchase. Please contact Customer Service at +1 (717) 767-6511 or customer.service@redlion.net for more information.