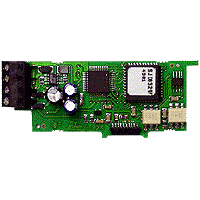 Specifications:
PAX® DeviceNet Communication Plug-in Card
Supports Polling, Bit Strobe, and Explicit Message commands
Baud Rates of 125K, 250K, or 500K
For Use with PAX Units Only
Document Downloads:
Product Manual
Online purchasing is not available in this region. Please click here to locate a Red Lion distributor in your area.
This product is currently unavailable for online purchase. Please contact Customer Service at +1 (717) 767-6511 or customer.service@redlion.net for more information.