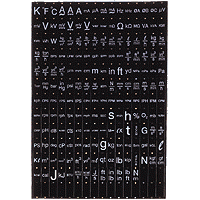 Specifications:
For 5 Digit Analog PAX® and PAX Lite Meters
189 Different Engineering Units
Install Label Internally to Protect from Washdown and Dirty Environments
Document Downloads:
Product Manual
Online purchasing is not available in this region. Please click here to locate a Red Lion distributor in your area.
This product is currently unavailable for online purchase. Please contact Customer Service at +1 (717) 767-6511 or customer.service@redlion.net for more information.