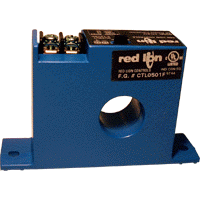 Specifications:
AC Current Transducers
Average Responding Output: 100 - 200 A to 4-20 mA
Jumper Selectable Ranges
Output is Magnetically Isolated from the Input
Fixed-core Case
Process Control Input Type:
Process Control Output Type:
Process Control Mounting:
Document Downloads:
Product Manual
Dimension Drawing
Online purchasing is not available in this region. Please click here to locate a Red Lion distributor in your area.
This product is currently unavailable for online purchase. Please contact Customer Service at +1 (717) 767-6511 or customer.service@redlion.net for more information.